Maxine Bornstein, RN, MS, HWNC-BC, AHN-BC, CIH, Reiki Master/Teacher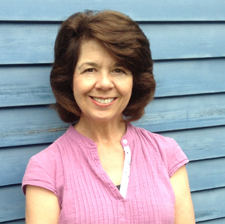 I have been in private practice since 2002. Presently I have offices in Boston and Cape Cod where I work with clients by establishing a trusting relationship, based on my client's needs and goals. I empower, motivate, and facilitate so my clients can move forward towards their own healthy goals. Reiki, healing energy, imagery and other healing interventions are frequently used.
"While in nursing school and working on the hospital units, I realized the importance of a gentle touch and loving attention with my patients. The soothing backrub and the time spent sitting down and talking to a patient who was experiencing fear and pain, were measures that came so easy for me and made all the difference to my patients in their recovery. I knew that I could share my heartfelt love, focused attention, and touch with my patients and saw the difference it made for them. At the same time, I was "becoming a nurse", two pioneering nurses, Dolores Krieger and Martha Rogers, were developing scientifically based interventions focused on two concepts: intentionally directed energy exchange and that human beings are energy in a form of a "field". "
I am a Board Certified holistic registered nurse, Reiki Master/Teacher,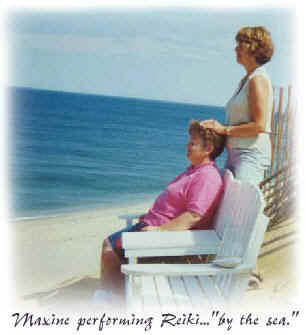 Wellness Coach, and a Spiritual Healer/Intuitive Energy Practitioner. In addition to over 30 years in community and public health nursing, my background features integrative/holistic nursing, wellness coaching, spiritual and energy healing, a knowledge of state and federal Health Care Standards of Practice, Regulations and Compliance, and patient advocacy.
I received my Master's Degree from Boston University School of Nursing and am a Board Certified Holistic Nurse. I studied Mind/Body Medicine at the Beth Israel Deaconess Mind/Body Center and took additional instruction at the Harvard Medical School, Benson-Henry Institute for Mind Body Medicine.
I have a certificate in Nurse Coaching from the Integrated Nurse Coach Certificate Program (INCCP) and was mentored by nurse leaders Barbara Dossey, Susan Luck, and Bonney Schaub.
I have been an integral member of the Reiki Healing community since before 2000 and have studied with traditional Reiki Masters Suzanne Hill, Libby Barnett, Maggie Chambers and Susannah Nathan-Ariel. I've trained over 200 Reiki practitioners, many of whom have gone on to have practices of their own.
" I came to discover how interrelated we all were and the importance of the mind/body/spirit connection in relation to health and disease. Spirituality and this holistic perspective has always been at the essence of my nursing practice."
As a 2002 graduate of the Stillpoint School of Integrative Life Healing, I immediately went on to earn my credentials as a Certified Intuitive Healer. Since then I have worked with hundreds of clients assisting them to move forward towards their own personal development and enriched health and wellness on all levels.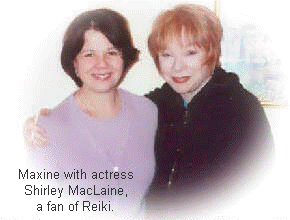 " As I have traveled on my life journey through the health care system both as a practitioner and a patient, many interesting messages have surfaced. These messages guided me to continue my education from a nurses aide to a Master's prepared registered nurse with a specialty in community health nursing. I have found knowledge and special gifts at each step along the way. Mainly, that we are our brother's keeper and that gratitude and respect must be shown for every living thing in our universe. Some of my greatest lessons have been found in the health care facilities I have worked in including hospitals, nursing homes, clinics, patient's homes, schools and the Department of Public Health."
home I about maxine I reiki classes I reiki treatments I wellness enrichment coaching I intuitive energy diagnosis